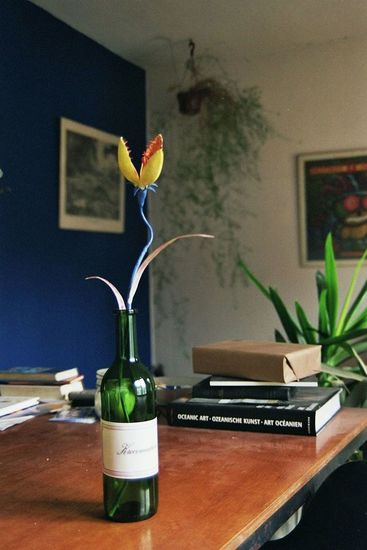 35 x 470 x 7 cm, © 2004, not for sale
Three-dimensional | Sculpture | Metal
The Krocomadura ( crocomadura sp.) grows on only on the boggy fileds of the litle isle Maupikatikadat. Which is, as a matter of facts, part of the Tua Moto archipelago in the Pacific Ocean. This plant forages mainly on white mice and hamsters, which it grabs with a quick sideway brush of it's flower.